Physician Practice Services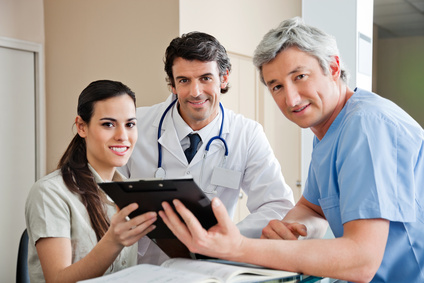 Being the physical rehabilitation industry for over 16 years, Avery Rehabilitation identified challenges related to the continuum of care between therapists, physicians and patients.  We have identified patients who are being denied access to physical rehabilitation services due to unavailability of therapists or lack of knowledge base by the physician related to the scope of practice of rehabilitative services.
What is Avery Rehabilitation's role?  First, we obtain a Medicare/Medicaid approved contract with your practice. Avery evaluates your existing practice and makes recommendations regarding establishing a physical therapy profit center for your practice. At that point, Avery will set up your program and manage it from start to finish.  We recruit, interview, hire and train all rehabilitative staff. In coordination with your practice, required equipment is purchased.  Avery provides all required policy and procedure manuals and computer systems with electronic documentation. We conduct compliance documentation reviews and onsite management visits on a monthly basis.  We can also bill and collect all money on your behalf. Finally, Avery Rehabilitation provides indemnification of denied claims when such denials are the result of untimely or incomplete documentation, or the provision of services are not deemed to be medically necessary under state and federal regulatory guidelines.
Partnering with Avery Rehabilitation will allow your practice to expand the services provided to your patients and allow your patients access to rehabilitation they might not otherwise receive.